Maine prepares to face Storm
Written by Molly Solana on 05 Jul 2014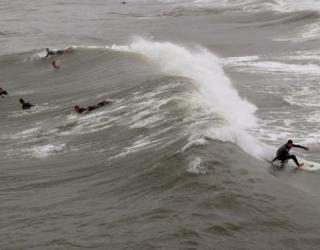 The state of Maine and New Hampshire are preparing themselves to face the potential flooding from Hurricane Arthur.
Communities across the region have rescheduled the celebrations linked to the fourth of July due to the weather conditions. The storm is mostly expected to become strength by Thursday affecting the Fourth of July festivities. Officials closed beaches and tourist sites and delayed fireworks shows expecting heavy rain and fierce winds.
Portland city decided to postpone its Independence Day concert and fireworks until tonight, while Augusta pushed its fireworks back to 2 August, 2014.
The Outer Banks is a popular getaway with barrier islands along the shore off North Carolina. Arthur is the first names storm in this year's Atlantic hurricane season. It has resulted in a hurricane warning for a wide area covering North Carolina coast.
The storm remained out at sea with maximum sustained winds of 60 miles per hour early on Wednesday about 100 miles east-northeast of Cape Canaveral, Florida, and 275 miles south of Charleston, South Carolina. It might also produce currents along the coasts of several Southern states, according to the National Hurricane Center. The official forecast track expects that storm not to reach Maine on Friday night and warned that rip currents and big swells might affect the Maine coast.