Qualcomm will pay $2.5 billion for chip maker CSR
Written by Matt Hensley on 16 Oct 2014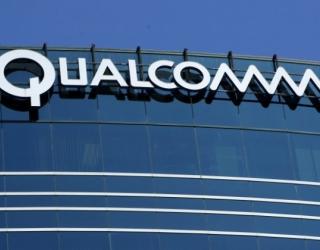 San Diego-based Qualcomm has disclosed in a Wednesday announcement that it has agreed to acquire UK chip maker and Bluetooth specialist CSR, in a $2.5 billion deal. Qualcomm owns major market share in the mobile- phone chips segment. Qualcomm will pay 900 pence per share in cash for the acquisition of CSR. The price which Qualcomm has agreed to pay for CSR is nearly 37 percent more than CSR's closing price Tuesday.
With Qualcomm already working to build up its business for the so-called Internet of Things, the acquisition of CSR will further help the company to plan an expansion in technology for connected appliances. In an earlier acquisition this July, Qualcomm purchased Wilocity, which makes Wi-Fi products which can be used in home Internet routers and appliances that connect to the Internet.
With regard to Qualcomm's decision to acquire CSR, Jefferies analyst Lee Simpson said in a note to investors that the move is an apparent indication of the fact that the semiconductor industry is increasingly focusing on manufacturing chips for devices such as connected cars and thermostats which can be controlled from a mobile handset.
Announcing the planned acquisition of CSR, Qualcomm CEO Steve Mollenkopf said in a canned statement that the purchase "will strengthen Qualcomm's position in providing critical solutions that drive the rapid growth of the Internet of Everything, including business areas such as portable audio, automotive and wearable devices."