Virgin Group, Qualcomm to back OneWeb's 'satellite-based Internet' plans
Written by Matt Hensley on 18 Jan 2015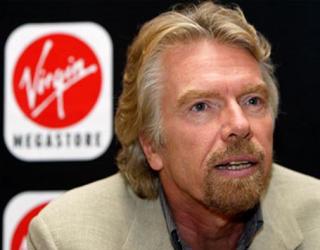 In a recent announcement, Richard Branson's Virgin Group and U.S. chip giant Qualcomm have said that they will back OneWeb's 'satellite-based Internet' plans, under which OneWeb intends deploying a fleet of broadband-beaming low-Earth orbit satellites.
OneWeb - a venture which was previously called WorldVu, and is steered by former Google executive Greg Wyler - had announced last year that it plans to build, launch, as well as operate low-Earth-orbit satellites for providing Internet access to the currently 'underserved' areas across the world.
Under its plans, OneWeb has now revealed that it wants to deploy 648 micro satellites for offering a "constellation" of Internet access worldwide. To help OneWeb accomplish its objective, the Virgin Group and Qualcomm have deiced to make an investment in the venture.
Praising OneWeb for its "bold vision," Branson has revealed in statement that Virgin Galactic has agreed to be OneWeb's first launch partner for broadband-beaming satellites. Virgin Galactic will send the satellites into orbit via its LauncherOne vehicle.
Branson said that the Virgin Group will be one of the "key early investors" in OneWeb's "major satellite constellation" plans; and added that OneWeb's plans will unfold the advantage of Internet access to "the 3 billion people in hard-to-reach areas who are currently not connected."