DFW International Airport confirms anti-gay attack
Written by Marissa Goheen on 25 Oct 2014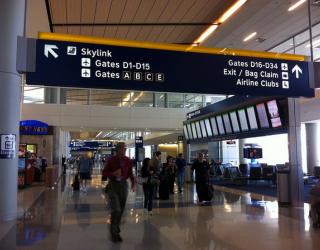 Dallas/Fort Worth International Airport authorities have confirmed the violent incident in which an intoxicated passenger attacked another passenger verbally as well as physically.
The airport authorities confirmed the incident after a short video posted online recently shows a man hurling anti-gay epithets and attacking another man at Gate C30 of the international airport.
Cynthia Vega, a spokesperson for the airport, said, "Yes, it did happen, and yes, there was an arrest." However, Vega could not reveal the name of the attacker and the victim.
The attacker in the video dated October 23 reportedly became angry after another passenger wearing a jacket and a pink shirt approached and asked him something that he didn't like.
Describing the reason for his anger, the attacker shouted, "Queers! That's what I'm upset about. This faggot right here."
After being approached by the supposed gay, the angry man kicked and slapped him several times and grabbed his hair.