Tesla's First 'gigafactory' to be built in Reno
Written by Molly Solana on 20 Nov 2014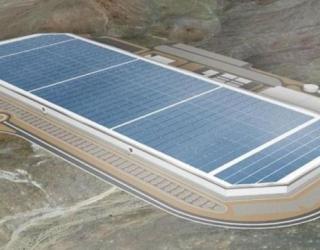 Tesla Motors CEO Elon Musk announced on Thursday that the automaker's first 'gigafactory' for battery production facility will be constructed in Reno.
"Nevada is a real get things done state. It's a heck of a big factory. It will be shaped like a diamond, with solar panels on roof. The factory will produce all of the energy that it needs through wind, solar and geothermal", said Musk, who joined Nevada Governor Brian Sandoval and scores of jubilant elected officials for the announcement.
The announcement was made on the steps of the state Capitol and it is a big success for Nevada, which wants to expand its economy and competed against far bigger states with larger finances. Nevada have population of only 3 million and it expects that the gigafactory to raise $40 billion into the state economy over the next 20 years.
There will be more opportunities for people who are in need of job as the gigafactory will add 6,500 job and Nevada residents and veterans will be given priority in hiring. The people who will work will get an average of $25 an hour. The project will be 5 million-square-foot and it is expected to provide work for 3,000 workers at peak construction. It is not informed when production will begin but construction can start instantly.
Nevada is organizing a special session of its legislature to approve an incentive package totaling over $1 billion over 20 years to place the battery plant near Reno.
In return, Tesla will give $1 million to fund advanced battery research at the University of Nevada, Las Vegas and will also give $37.5 million to the state's K-12 education system starting in 2018.
Tesla assessed scores of possible sites in California, Arizona, Nevada, New Mexico and Texas before choosing on Nevada within the last few days.