Hyperloop concept to be tested in California next year
Written by Matt Hensley on 01 Mar 2015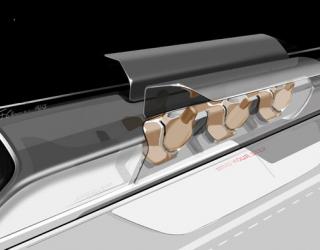 Hyperloop Transportation Technologies has announced that it will set up a five mile long track to test the hyperloop, ultra-fast transport network. The setup could be ready for test rides next year in Quay Valley, California, if everything goes as per the plans of the team behind Hyperloop. Billionaire investor and Tesla Motors CEO Elon Musk announced the hyperloop concept in 2013.
Elon Musk is working with the team at Hyperloop Transportation Technologies but he is not officially connected to the company. The company was setup as a crowdfunded technology startup. Musk has shared his vision and knowledge with Hyperloop Transportation Technologies. The company management is aiming to raise funds for the test track in California.
Dirk Ahlborn, CEO Hyperloop Transportation Technologies, said: "This installation will allow us to demonstrate all systems on a full scale and immediately begin generating revenues for our shareholders through actual operations."
The innovative transportation system could reduce the travel time between Los Angeles and San Francisco to 30 minutes at speed of 800 miles per hour.
Hyperloop system will work with friction free tubes, pods, air blades and electromagnetic force.