Woman cleared in fiance's death case after connecting car crash to ignition switch defect
Written by Meagan Roberts on 25 Nov 2014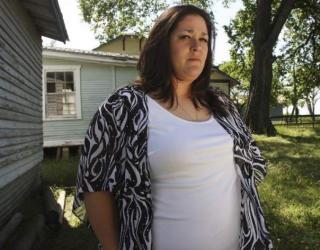 Candice Anderson, who pleaded guilty to criminally negligent homicide and blamed herself to have killed her fiance in a car accident 10 years ago, was cleared of the charge on Monday.
Her fiance Gene Mikale Erickson, who was with her in the car, was killed on the spot, when she inexplicably lost control while driving her car and collided into a tree. Since then, she blamed herself for her fiance's death.
General Motors Co. on Friday confirmed that her car, which she was driving at that time, was one of recalled cars with an ignition switch defect. Anderson's car, Saturn Ion, was the one with the defective switch, which can disable power brakes, power steering and air bags and cause power loss.
The defect led to at least 35 deaths, which were not reported by the GM for more than a decade. An internal review of the crash was done by the GM and their car was concluded to be responsible for the crash. But the fact was hidden from Anderson and local law enforcement officials.
"We have taken a neutral position on Ms. Anderson's case. It is appropriate for the court to determine the legal status of Ms. Anderson", stated James Cain, a spokesman for GM.
The role of switch was not revealed by GM when federal safety regulators enquired about the cause of the accident. The company wrote to National Highway Traffic Safety Administration in June 2007 that the cause of the crash was not analyzed by it. Just a month earlier, it was found by a GM engineer the vehicle power had almost certainly shut off.