Dallas declared Ebola-free
Written by Leah Gardiner on 08 Nov 2014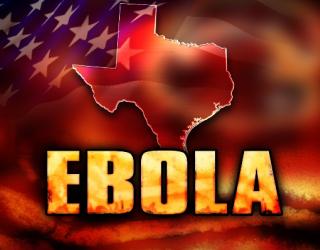 Dallas authorities on Friday officially declared the city Ebola-free as no more people were diagnosed with symptoms of the deadly disease.
Friday evening marked the end of 38 days of monitoring of people who were placed on Ebola-list after the U. S.' first patient was diagnosed in the city with the potentially deadly virus.
The last person on the Ebola-list was cleared yesterday night. That person has handled medical waste used to provide health assistance to Thomas Eric Duncan, the Liberian man who was tested positive for the virus on September 30. Duncan died in October at Texas Health Presbyterian Hospital.
Dallas County Judge Clay Jenkins said in a statement, "It's a big answered prayer. Thanksgiving comes early for those of us here in Dallas because the Ebola crisis will be over. Today is particularly joyous because our two hometown healthcare heroes have recovered and no one else got sick."
Nina Pham and her colleague Amber Vinson, who cared for Duncan, were tested positive for the deadly virus in October. Both have recovered.
The Centers for Disease Control & Prevention (CDC) team that was in Dallas to help local health workers in handling a potential Ebola outbreak left the city last week.
Ebola, which has symptoms like high fever, severe headache, abdominal pain and nausea, has so far claimed nearly five thousand lives worldwide, mostly in West Africa.