RadioShack launches new round of cost-cutting measures
Written by Hallie Bins on 12 Dec 2014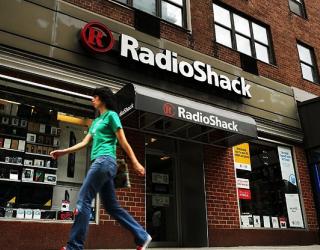 Forced by declining sales and depleting cash, Fort Worth-based electronics retail giant RadioShack on Thursday announced a new round of cost-cutting measures to avoid slipping into bankruptcy.
RadioShack suffered a loss of $161.1 million in quarter ended November 1, 2014, as compared with a loss of $135.9 million in the corresponding three-month period in 2013. It was the 11th consecutive quarterly loss suffered by the company.
Sales slipped 16 per cent to settle at $650.2 million, while comparable store sales fell 13.4 per cent year-on-year. The company blamed traffic declines along with weakness in its mobility business for the decline in sales.
However, CEO Joseph Magnacca said sales of various items like batteries, speakers, headphones and fitness technologies did much better, and gains continued during the most recent Black Friday shopping weekend.
Speaking about the company's feud with lender Salus Capital, Magnacca said, "We faced significant challenges including from our term loan lenders who claimed last week that the October third recapitalization agreements breached their credit documents. We disagree."
Magnacca added that the company launched a set of cost cutting measures spanning headquarters, field and stores; which would enhance earnings by more than $400 million per annum. So far this year, RadioShack has shut down its 175 stores. The consumer electronics chain has plans to close a whopping 1,100 of its 4,200 stores, but its major lenders have vetoed that idea.