Barnes & Noble witnesses Declining Sales for 4th Consecutive Quarter
Written by Jennifer Vellucci on 26 Jun 2015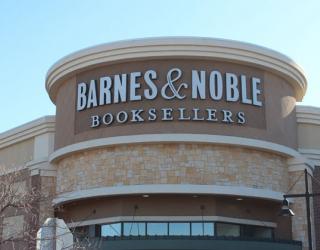 Barnes & Noble Inc, the largest retail bookseller in the United States, has reported a decline in sales for fourth consecutive quarter. The decline is considered majorly due to the company's continued decline in sales of Nook tablets and also because of fewer purchases made at its brick-and-mortar bookstores.
Shares of the company were 3% down at $25.55 in morning trade. Experts affirmed that strong competition from online retailers and a changing trend towards reading e-books have also affected the sales at Barnes & Noble's bookstores.
In 2009, Barnes & Noble invested a lot of money in the Nook tablet. Initially, it even tasted success, but then all of sudden, it witnessed drop in sales resulting into decline in sales at the division that has lasted for more than two years.
In the fourth quarter ending on May 2, Nook sales fell 40% to $52.4 million. In order to come back on track, Barnes & Noble has featuring books and movies; organizing group reading activities and integrating it's online and retail platforms.
The company has also added gifts, toys, craft beer kits and a wide range of signed books to its stores. The company said that it will spin off the college books unit by August, but also stated that it would maintain its Nook tablets and ebook business.
On Thursday, the company stated that it expects full-year 2016 core comparable sales to grow 1% as there can be improvement in its physical books business.