Tips to Capture Best Images of 2014 Geminid Meteor Shower
Written by Molly Solana on 15 Dec 2014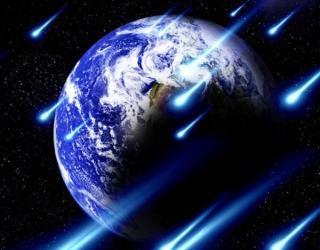 Astronomers reported that the 2014 Geminid meteor shower reached to its peak on the Saturday night, December 13, and on early Sunday morning.
9News in Colorado even offered some tips to capture the best images of the mesmerizing celestial event. The photographers who are interested to capture the best photographs must go away from the city pollution. It also said that if the location one has decided is a nice dark place away from city lights, then one could see around 50 meteors shooting across the sky per hour.
They should not forget carrying a tripod better than an unaided human hand for capturing steady shots with the widely open shutter that is necessary to capture images in the night sky.
Photographers must ensure that their camera batteries and memory cards have enough charge and space to capture the shots through the night, said 9News.
Some other tips included setting the camera for a high ISO, such as 1600, and using a full frame camera to maximize the area encompassed by the photos.
According to NASA, the meteor shower is given such a name because it appears to radiate from the direction of the constellation Gemini.
Experts said that usually meteor showers happen when Earth passes through a stream of fine particles that are left back by a comet. But they said that the Geminid meteors are a bit different, they are created by the tiny bits of rocky debris left by the asteroid 3200 Phaethon, a strange object, dubbed as 'rock comet', said the American space agency. The 3.17-mile-wide object was discovered on October 11, 1983, through the Infrared Astronomical Satellite.
It was told that this meteor shower happens every year in December when these small pieces of rock interact with Earth's atmosphere.