Hyundai Motor to build Two More Plants in China
Written by Hallie Bins on 30 Dec 2014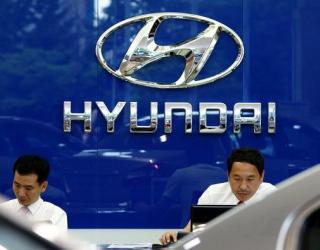 Hyundai Motor announced Tuesday that it will build two more production plants in China in order to compete with bigger rivals, which include Volkswagen and General Motors.
The plants will be built with local partner BAIC Motor Corp. (1958), expanding local output about 57% to meet demand in the South Korean carmaker's biggest market.
According to BAIC's statement to Hong Kong stock exchange, the production of factories in Cangzhou, Hebei province and Chongqing city will begin in the second half of 2016. Annual output will be 300,000 vehicles each without giving an investment amount.
The South Korean carmaker already has three car plants in the country, where it faces rising competition and is ranked fourth in sales among foreign brands. Now, it would complete construction of its fourth plant at Changzhou in 2016 and of another plant at Chongqing in 2017.
Shin Chung Kwan, an analyst at KB Investment & Securities Co. said, "Although the Chinese auto market's growth has slowed recently, it still is a key market with high demand for vehicles, and Hyundai will be able to take advantage of that with the increased capacity".
According to an e-mailed statement from Hyundai Motor, its affiliate, Kia Motors Corp, will also increase capacity at its third plant in Jiangsu province to 450,000 units by 2016 from the current 300,000.
Hyundai alone has production capacity of 1.05 million units in China and plans to raise that to 1.65 million units by 2018.
According to the company, the additions at Hyundai and Kia will boost the two carmakers' output in China to 2.7 million units by 2018, compared with 1.95 million vehicles this year.
Data compiled by Bloomberg has revealed that Hyundai has sold more than 1 million vehicles in the first 11 months of this year, up 7.75% from a year earlier.