Volvo will build its new plant in US to tackle lagging sales
Written by Nicholas Patterson on 30 Mar 2015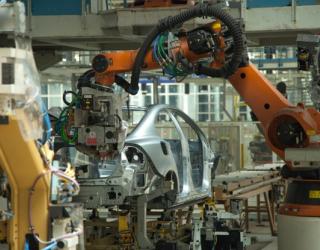 The Swedish carmaker Volvo will invest $500 million to increase its sales. Under the plans announced on Monday, Volvo will invest this amount in its first US assembly plant. Volvo is talking with many US states in order to finalize the location of the plant. Chief Executive Hakan Samuelsson said this prior to making the announcement. Production will start in 2018.
According to Håkan Samuelsson, chief executive and president, "The US is an absolutely crucial part of our global transformation and today's announcement makes it perfectly clear that Volvo is in the US to stay".
The plant will create jobs and will also serve export markets in addition to the US. The company is looking forward to sell 100,000 vehicles annually in the US.
Samuelsson didn't reveal the selected sites, but he said that the decision would be based on the cost and availability of skilled workers and logistics together with the export of finished cars.
According to Volvo, its capacity of production would be around the 120,000 vehicles at its Chinese plant, and its model plans have not been revealed yet. Samuelsson said that they're aiming at a market share of 1% and at the same time he said that the market is tough.