Hyundai's i10 hatchback sales cross 2 million
Written by Erica Crabill on 02 Feb 2015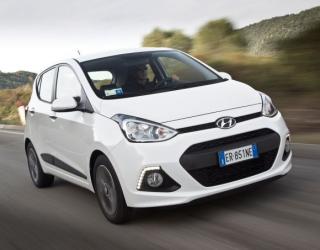 According to Hyundai Motor Company, its i10 hatchback sales crossed 2 million in 2014. The model was released eight years back. Total sales of the model were reported to be 2.01 million. Initially, the model was introduced in the Indian market in 2007, before it entered in other markets.
The automaker sold 14,956 units of the model in its first year in India and about 1.89 million have been sold there in total. In 2013, Turkey plant of the company started manufacturing a new i10 for the European market and since then, the company has sold 119,631 i10 hatchbacks there.
"The i10 is as a good family car as the Sonata is in Korea. Regionally developed cars like the i10 in emerging markets such as Brazil, Russia and India have played a major role in Hyundai reaching 8 million in global sales last year", said an official.
The first-generation i10 compact was designed considering rough road conditions in local markets. The model consisted of passenger seat airbags, together with anti-lock breaking systems and seat belt pretensioners.
Hyundai along with its sister firm Kia Motors have a strong lineup, which is produced locally and sold within specific regions outside the home market. The Yuedong compact in China, which is also called the Elantra in other markets, is second to i10s and its 1.28 million units were sold.
Kia's Cee'd hatchback came out to be third after its sales reached 968,848 in Europe over the past eight years. According to the official, Hyundai and Kia, jointly the world's fifth-largest auto conglomerate, sold 8 million vehicles last year and 2.25 million, or about 28%, of them were regionally produced models for markets outside the country.