Massachusetts' Lawmakers recognize Uber and Other Ridesharing Companies
Written by Hallie Bins on 05 Jan 2015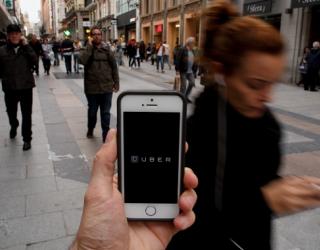 On Saturday, Massachusetts lawmakers filed a list of regulations that grant Uber and some other ridesharing companies the official recognition as legitimate modes of transportation within the state.
In a message to users, Uber officials said that Deval Patrick, Governor of Massachusetts, and his administration have shown wonderful leadership in the new regulatory process. The officials further said, "We are proud that they have formally recognized ridesharing as a new and innovative transportation model in Massachusetts".
The ridesharing company has received good news from Massachusetts, but the company has not fared well internationally. Few weeks ago, the government of Thailand and Spain had ordered Uber to cease its operations due to its lack of compliance with the transport laws of the countries.
The company has been operating in France, but it has not seen same success in other nations that think Uber's presence is not good for them. The company had started operating in 2009. Since its start, the company has witnessed significant economic growth.
According to the company, the Uber smartphone application was downloaded over 20,000 times after midnight on New Year's Eve. The company added that the application has recently hit a peak of about 58 rides reaching their destinations per second. Uber's smartphone application connects users with the company's drivers. The company charges commission for every ride.
In past, the company has faced criticism in many areas across the world. Earlier, a driver of the company was arrested for raping a woman in India. After that incident, India had banned the company's services in the country.
Presently, the company has been operating in more than 200 cities and in 45 countries. Uber's rapid expansion has resulted into tensions for traditional taxi drivers in many countries.