California DMV backtracks on commercial license plate ruling on ridesharing vehicles
Written by Marissa Goheen on 25 Jan 2015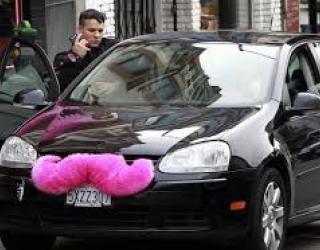 California Department of Motor Vehicles has retracted the advisory for ridesharing vehicles working with Uber and Lyft to register as commercial vehicle. On January 5, California DMV issued a notice to drivers working with ridesharing companies to follow the state laws.
Many Uber and Lyft drivers registered their vehicles as commercial. However, according to media report, Uber and Lyft suspended some of those drivers as it was against the terms set by the ridesharing companies. Drivers with commercial vehicles are required to register under UberBlack program instead of UberX.
DMV officials informed San Francisco Chronicle that they will soon meet regulators and representatives from the ridesharing companies to sort out the issue.
Ridesharing companies are not offering taxis but in most of the cases, use private vehicles. However, these companies compete with commercial vehicles and taxis. Taxi operators in many cities have demanded a level playing field and have raised questions regarding different ruling for drivers working with ridesharing companies.
Uber and Lyft have raised money from investors and the companies have registered unprecedent growth in the past few quarters. The companies offer low cost solution to people compared to commercial vehicles.
DMV officials said that the issue requires further review and they will soon come out with new guidelines.