Candles, Pajamas and Fitness Equipment Recalled
Written by Leah Gardiner on 10 Jan 2015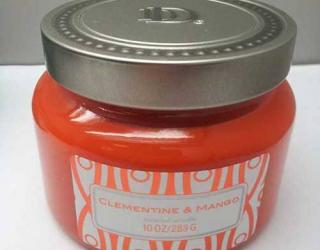 This week's recalled consumer products include candles, children's pajamas and fitness equipment. Four different types of DD branded single-wick candles have been recalled as they have high flame and can ignite the wax's surface posing a fire hazard. The recalled candles include Mason jars, 5 and 12 ounces sizes, decorative jars in 10 and 20 ounces sizes, 13-ounce coffee tins and 13-ounce jars with a holiday theme.
These candles were sold in a variety of fragrances and colors at Hobby Lobby stores across the nation and online from June 2014 through October 2014. Around 168,000 candles have been recalled and earlier, around 256,000 candles were sold in jars and tins that were recalled in November 2014. One case of candle ignited was reported.
Another thing being recalled is Star Ride Kids girl's pajama sets, which comprises of polar fleece pants having a bow and elastic at the waist and a jersey two-piece long-sleeve shirt. These pajama sets were sold at children's boutiques and department stores nationwide from August 2013 to November 2013.
Different logos are printed on the sets including Peace, Happy, Love, Dreams and Hope. The pajamas have been recalled as they do not meet the federal flammability standards for children's sleepwear. Therefore, they pose a risk of burn injuries to children. No incident has been reported and around 7,000 pieces have been recalled.
SKLZ Recoil 360 All-Position Resistance Trainers meant for resistance during exercise have also been revealed. The equipment has a belt, a safety handle and a storage bag. Around 52,000 have been recalled as a weld on a ring on the resistance trainer's belt can break while it is used. Three incidents have been reported in which people have suffered serious injuries.