UberX driver accused of Sexually Assaulting Male Passenger
Written by Meagan Roberts on 15 Jan 2015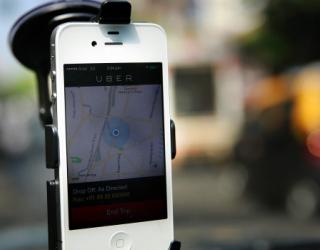 Uber's name has been tarnished once again as yet another case of sexual assault by another driver of this taxi service has come up. Adnan Nafasat, an Uber driver, is accused of sexually assaulting a male customer.
The initial reports informed that Nafasat, 46, of Villa Park, has been charged with attempted criminal sexual assault/force, unlawful restraint and kidnapping. He did this with a 21-year-old male passenger who he picked up in the 700-block of West Cornelia Avenue in the early morning on July 31, 2014.
Giving details of the incident, prosecutors stated that Nafasat told his 21-year-old victim to get in the front seat of his car because the back seat was broken. He then groped and choked the passenger after driving him to an unknown location. The prosecutors added that soon Nafasat became aggressive to an extent that he started kissing and putting his fingers in the man's mouth, exposing himself and finally he tried to force the man into a sex act. Nafasat ended the attack after the passenger begged him to stop and leave him.
About the incident, Uber said, "Our thoughts are with the victim of this horrible incident. We immediately removed the driver from our platform upon learning of the allegations and have been assisting authorities with the investigation".
Nafasat, who is a married father of three, owns a business but drove with the ridesharing program to supplement his income. Just about two weeks ago, former Uber driver Maxime Fohounhedo was also accused of sexually assaulting a female passenger in Albany Park. An ABC7 I-Team is now investigating as to what is the loophole in Uber's background check system.