Seven Nebraska Landowners Filed Suits Against Company Behind Keystone XL pipeline
Written by Jennifer Vellucci on 17 Jan 2015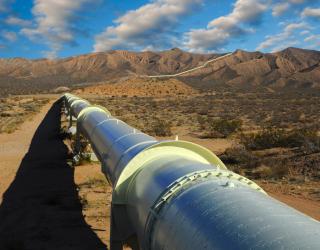 On Friday, Seven Nebraska landowners have taken legal actions against the company which is behind the Keystone XL pipeline.
The action comes when the Nebraska Supreme Court ruled in support of the pipeline. The pipeline is going to take Canadian oil to refineries along the US Gulf Coast. It has also become a matter of contention between the Republican-dominated US Congress and the Obama administration.
According to court filings published online by the Domina Law Group representing the landowners, the Nebraskans filed suits in York and Holt counties, and alleged that TransCanada Corp utilized the state law to threaten eminent domain against their land this month.
"We are committed to getting an answer to the question: is the current Nebraska law constitutional or not under our State structure", attorney Dave Domina said in a statement.
The suits call for an order against the state law, which will keep TransCanada from building on the land. TransCanada could not comment instantly but according to Mark Cooper, company spokesman, they were not surprise. Mark Cooper said that they know that some people will continue to go against this project.
The bill for the pipeline has already been passed by the US house. It is scheduled that the senate will vote on it this month despite the threat of veto from President Barack Obama. President Barack Obama has questioned that how useful it is going to be for the country.
The US State Department said that it wants to listen to federal agencies views on the pipeline by February 2. Republicans are pushing for the pipeline, a project that is going to create jobs and will also give energy security for the United States.