Boston Marathon Bombing Trial Faces Delay Due to Snowstorm
Written by Meagan Roberts on 02 Feb 2015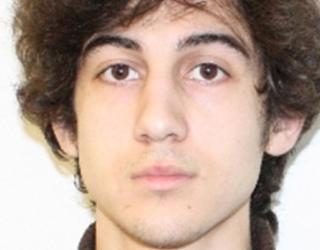 On Monday, the Boston Marathon Bombing Trial was postponed due to the expected snowstorm. It was scheduled for the selection of the jury, to decide the plight of the suspect Dzhokhar Tsarnaev. Now, the proceedings will resume on Tuesday. Last week also, it was canceled due to the blizzard.
Boston Marathon Bombing Trial was scheduled to decide the punishment of 21-year old Tsarnaev. He was found guilty for bombing at the Marathon finish line on April 15, 2013. In this bombing three people were killed and hundreds were injured.
Tsarnaev has pleaded not guilty. Around 30 federal crimes are charged against him. Out of these, 17 cases can give you death penalty.
According to the prosecutors, the brothers performed the bombing to take revenge against U.S. wars in Iraq and Afghanistan. A few days later, during the shootout, Tamerlan, elder brother of Tamerlan, was shot dead by the police.
The panel for the trial will include 12 jurors. They should be unanimous in their decision. There is a strong conflict on the punishment that is to be given to Tsarnaev.
The conflict was clearly evident from the argument which broke out when Steven Mellin, assistant US Attorney told a juror that death is the more severe sentence.
David Hoose, an attorney with the Northampton firm Sasson Turnbull Ryan and Hoose, said "From the government's perspective, if you've got a juror who thinks life in prison is as bad as death, then the juror's perspective is 'Why are we going through all this,'?" Also, he is one of the few in New England who are specialized in federal death penalty cases.
George A. O'Toole Jr, US district judge, has told the potential jurors that it is not the judge but the jury which will take a decision. They will decide the plight of the defendant convicted of a federal crime.