Attorneys to make final decisions in Colorado theater shooting case
Written by Marissa Goheen on 14 Apr 2015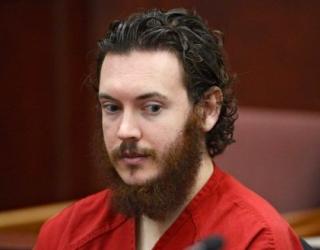 Attorneys are making final decisions in the Colorado theater shooting case. And they will be deciding regarding the jurors, who will make a decision on fate of the man accused of killing 12 people and injuring 70 others almost three years ago. On Monday, jury selection reached its final stage, when prosecutors and defense attorneys talked to prospective jurors.
The remaining candidates will be whittled to 12 jurors and 12 alternates for serving in the months-long trial of James Holmes. Holmes had a shorter haircut and he also shaved the beard, which he had during the last round of jury questioning. He was seen wearing a brown shirt and reddish, tortoise shell glasses. Date for opening statements is April 27.
According to Karen Steinhauser, a Denver defense attorney who is not involved in the Holmes case, "They get to see people in a group setting, how they relate to each other and how they relate to the attorneys".
Holmes pleaded not guilty by reason of insanity to the attack, which took place at a Denver-area movie theater. Attorneys of Holmes didn't argue that he was involved in pulling the trigger. However, they said that Holmes was severely mentally ill, when he entered the theater.
According to prosecutors, Holmes was sound and they will ask jurors to convict him and also sentence him to death. A jury could start working as soon as on Monday, however group questioning for two days was scheduled by Judge Carlos A. Samour Jr.
On January 20, jury selection in the case started and according to experts, it was one of the largest and most complicated in US history. In the beginning, court officials called for 9,000 prospective jurors and they filled out lengthy written questionnaires during the procedure.