Artemis leases spectrum from Dish for field test of pCell technology
Written by Matt Hensley on 25 Feb 2015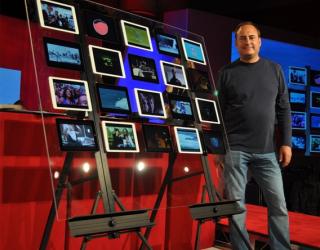 Startup Artemis Networks has revealed in a recent announcement that it has worked out an agreement with Dish Network, which underscores an opportunity for the startup to deploy its pCell wireless technology for field testing.
Under the agreement, Artemis will license some mobile spectrum in San Francisco, through Dish Networks' wholly-owned subsidiary American H Block Wireless. The spectrum will be leased to Artemis for up to two years for a field test.
However, before going ahead with the field test, Artemis has to seek approval from the US Federal Communications Commission (FCC).
The pCell technology – short for 'personal cell' – marks a new approach in wireless technology, and has the potential to be revolutionary. It is capable of offering a network that is 35 times faster than 4G LTE.
Going by the demonstrations of the pCell technology in indoor testing, the technology is capable of delivering full-speed mobile data simultaneously to all mobile devices being used by any number of users sharing the same spectrum. The demonstrations have revealed that pCell has greater capacity than conventional LTE.
About Artemis' claims with regard to pCell network, independent tech analyst Jeff Kagan said: "If it does work as advertised, it could alleviate some of the pressures on traditional networks like LTE in areas like stadiums where there are large groups in a small area."