Researchers find protein associated with Alzheimer's disease in brains of young people
Written by Leah Gardiner on 03 Mar 2015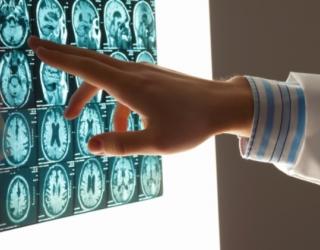 The researchers studying Alzheimer's disease have found that an abnormal protein, associated with the disease, can start accumulating in the brains people who are as young as 20.
The study done by researchers from Northwestern University detailed that this is the first time accumulation of the protein amyloid have been noted inside the brain cells of young adults.
Lead investigator Changiz Geula, a researcher at the Cognitive Neurology and Alzheimer's Disease Center at Northwestern University, said that although it is known that amyloid accumulates and forms clumps of plaque outside neurons in aging adults and in Alzheimer's patients, discovering that the protein begins to accumulate so early in life is exceptional.
For the study, Geula and his team analyzed neurons from the brains in three groups of deceased people. They examined brain cells of 13 people aged 20-66 who were normal when they died, 16 people aged 70-99 who did not have dementia when they died, and 21 people aged 60-95 who had Alzheimer's disease at the time of their death.
The research team found that amyloid protein began to accumulate even in young adulthood and the size of the amyloid clumps grew notably larger in the older Alzheimer's brains.
The researches explained that it might be possible that the clumps get so large that the degradation machinery in the cell can't get rid of them and they clog it up. The findings were reported in the journal Brain.