Concerns over Fake Transactions lead to Fall in Alibaba shares by nearly 3%
Written by Hallie Bins on 04 Mar 2015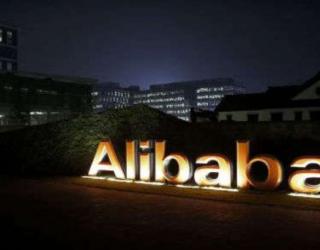 On Tuesday, Alibaba witnessed its shares declining by almost 3%. The fall led the China-based online retail platform operator's shares to a new low since its listing and its main reason is concerns with regard to fake orders.
Among sellers struggling for increasing sales and to gain importance, fake transactions are considered to be normal. These sellers hire 'brushers' who act as customers and purchase items with the money given, said Wall Street.
On Tuesday, Alibaba closed at $81.58, down 2.9%. Its shares have declined around 30% since its peak in November last year. Cao Junbo, chief analyst at iResearch Consulting, was of the view that once the seller chooses the side of brushers and not of healthy ways to promote their services and quality, not only its customers, but the platform will also be affected.
Cao said that Alibaba is aware of this fact. Therefore, it's making efforts to reduce fake transactions and purify its eco-system for shoppers. Alibaba Vice President Yu Weimin earlier affirmed that they have found 1.2 million sellers on Taobao, China's largest online shopping platform.
The number forms to be around 17% of all merchants, and they had faked 500 million transactions worth 10 billion yuan in 2013. Yu affirmed that as per his estimations, tens of thousands of people in China were being paid for fake transactions.
Fake orders are considered to be a wrong form of advertising and such practices are not allowed in the US and China. It has put Alibaba at risk of further regulatory scrutiny. In addition, Aliyun, Alibaba's cloud computing business, has announced about the opening of its first overseas data center in Silicon Valley.
The center will target Chinese enterprises based in the United States. It has plans to gradually expand its product and services to international clients in the second half of the year.