Retailer Amazon opens Amazon Exclusives store for US customers
Written by Erica Crabill on 12 Mar 2015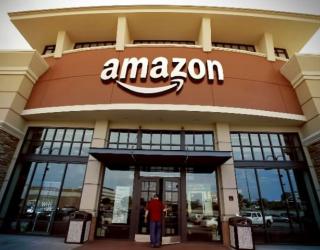 Amazon, the largest Internet-based retailer in the United States, is launching a new store. The new store is named as Amazon Exclusives and it will provide exclusive electronics, toys and other products produced by inventors and small businesses.
It has been reported that new store will include products that featured on the ABC reality show 'Shark Tank.' The new store will help Amazon expand into different areas and also to reach new customers. Last week, a store on Chinese e-commerce company Alibaba's Tmall retail platform was also been opened by the company with an aim to reach more Chinese customers.
Amazon launches its new store for its US customers. The new store includes Olloclip's iPhone camera attachments, cycling gloves by Zackees and Tower's paddle boards.
"We understand that helping brands gain exposure for their award-winning new products is beneficial to customers that desire to be the first to have the hot new item", said Peter Faricy, Vice President of Amazon marketplace.
Amazon built the Amazon Exclusives store because it wants to provide customers suitable access to new products. The Amazon Exclusives store includes a unique selection to meet requirements of any customer, from the early adopter to fashion enthusiasts.