Amazon adds 10 million customers to Amazon Prime
Written by Hallie Bins on 28 Dec 2014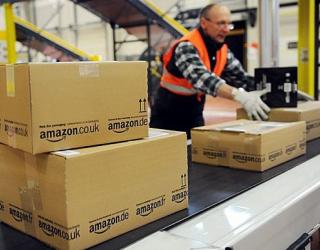 Amazon has announced that 10 million subscribers have joined Amazon Prime membership service costing $99 per year. The prime service offers faster shipping and Prime Music, Prime Instant Video and Photos.
With Amazon Prime, consumers also get free two-day shipping. During the festive season, Amazon has generated high sales volume. The company also reported strong sales on Black Friday and Cyber Monday. However, among the 10 million new subscribers for Amazon Prime, there are many who opted for the subscription under 30-day free trial. It has to be seen how many of those trial members convert into long term members for Amazon Prime.
Amazon has also launched one-hour delivery option in Manhattan. The company received tremendous response to its quick delivery option. In coming months, Amazon will launch service in other cities as well.
Amazon has noticed ten times increase in same day delivery of orders. Amazon is also testing drone-based delivery of items purchased on its website.
Amazon has not been able to promote its Fire phone as per expectations of investors. According to technology experts, the company has priced its phone in the higher range and there aren't many takers for Amazon Fire phone. Recently, the company reduced the price of Amazon Fire to boost sales during holiday season.
Amazon has confirmed the wider adoption of mobile devices among shoppers. Compared to 2013, a majority (60 percent) of shoppers used smartphone or tablet to make a purchase on Amazon's online platform.
While announcing the Amazon Prime consumer additions, CEO Jeff Bezos praised the company staff and courier staff for quick service during the holiday season.