Crude touches six year low on Monday
Written by Hallie Bins on 16 Mar 2015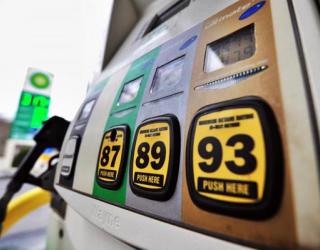 The West Texas Intermediate touched six year low at $43.57 per barrel. The crude prices bounced back slightly to $44.32. The oil prices have touched the lowest level since after reports of high inventory level in the United States.
A report issued by Paris-based IEA last week suggested that crude oil could touch multi-year low as the supply from the non-OPEC regions, mainly the North America, would remain strong. During February, the production in the on-OPEC region increased by 270,000 barrels per day.
Market analysts were expecting crude to decline after last week's report on the high inventory level in the United States. The storage capacity in the U.S. is nearing its maximum and this could lead to lower demand in the coming months.
On Friday, West Texas Intermediate (WTI) lost 4.7 percent. Brent was down by nearly at percent at $54.17 per barrel on Monday. Hedge funds were reportedly winding up their positions in crude, mainly WTI by 2.5 percent.
With strong U.S. dollar, crude is facing further pressure. The production in the United States is expected to increase as more oil wells will start function at higher capacity as the harsh winter season ends. The last OPEC meeting suggested that the oil producing countries were not in mood to reduce the production. IEA report also suggested that decline in crude price could lead to disturbance in many countries which depend largely on oil revenue.
The decline on Monday could lead to lower gasoline prices in the coming weeks. In January, the gas prices reduced to their lowest level in many years. In March, motorists can expect to save more as the crude prices have started showing the negative trend once again after a small bounce in February.