Harman to acquire Bang & Olufsen's automotive business
Written by Matt Hensley on 01 Apr 2015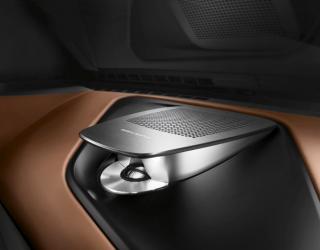 In a recent announcement, Connecticut-based audio and electronic systems firm Harman International Industries Inc. has revealed that it will purchase Danish firm Bang & Olufsen's automotive business for approximately $157.3 million.
The Bang & Olufsen automotive unit marks one of the main businesses of the Danish company. The unit manufacturers premium sound systems, which are available in high-end luxury models of automakers like Audi, Aston Martin, BMW and Mercedes-Benz.
According to the announcement, the mentioned $157.3-million price which Harman will pay to acquire the automotive business of Bang & Olufsen will include license payments for the use of the brands - particularly the Bang & Olufsen and B&O PLAY brands - connected to the company.
The imminent acquisition of Bang & Olufsen Automotive by Harman - a deal which is subject to regulatory approval - essentially underscores Harman's plans to expand its existing offerings to include the Bang & Olufsen brand. Harman has said that it will "rapidly grow" Bang & Olufsen PLAY-branded solutions.
About Harman's plans to acquire Ban & Olufsen Automotive, Harman President and CEO Dinesh C. Paliwal said: "Bang & Olufsen is a distinctive brand that will complement our existing premium branded offerings" in the in-car multimedia systems market.