FBI investigation of plane hack leads to concerns over flight safety
Written by Jacqueline Tobaben on 21 May 2015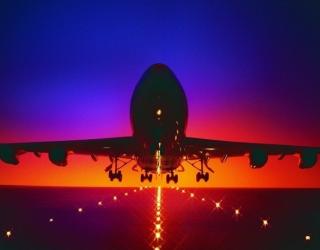 An FBI agent's statement has led to concerns regarding the safety and cybersecurity of America's passenger planes. The agent said that a hacker might have taken advantage of weaknesses aboard over a dozen commercial flights, together with sending commands to a jet engine mid-air.
According to the hacker, who is a security researcher, the FBI got the wrong impression about him, and jetmakers and security experts are doubtful about claims that he managed to control a flight.
The FBI investigation is being done one month after over 50 American Airlines flights were delayed as a result of a bug in a critical iPad flight-navigation app. However, this technology is leading to concerns regarding security for an industry that has controlled information flowing among pilots, air-traffic controllers and top officials for long.
According to Tim Erlin, a director at security software firm Tripwire, "The aviation industry's previously centralised and controlled culture is being forced to deal with the basic, but prevalent, security issues more open systems have been confronting for years".
Last month, an FBI agent said in an application for a search warrant that researcher Chris Roberts made use of a simple plug, fitted under the seats of many commercial planes, in order to tap into in-flight entertainment systems up to 20 times since 2011.
According to the FBI, Roberts said that he managed to change code on a plane's internal computers and also commanded a plane to go up and fly sideways. Last month, agents focused on the matter when Roberts tweeted that he might 'start playing' with jet controls.
Victoria Day, a spokesperson for Airlines for America, the industry's trade group said that there are several layers of security and procedures to protect passengers and crew.