College student killed mother during argument over grades: police
Written by Jacqueline Tobaben on 02 Jun 2015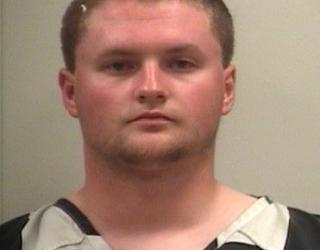 A 22-year-old Alabama college student is being held without bond in a county jail for killing his mother, DeKalb County Sheriff Jimmy Harris confirmed in a recently released statement.
Confirming the appalling incident and providing details, Harris said that Tyler Ryan Blansit killed 45-year-old Sherry Ann Blansit in Mentone, around 75 miles east of Huntsville, during an argument over the young man's poor grades.
Harris added that it was first of its kind incident, in which a parent was killed in a poor grades-related incident.
Proving details, the sheriff said, "Usually we'll have calls where a parent has whipped a child because of grades, a child has run away because of bad grades, but we've never had anything like this happen. It's just one of those things you can't explain."
Blansi0t, who is charged with murder, was studying biology at University of Alabama-Birmingham. University officials confirmed that Blansit was a student, but they declined to provide further details due to student privacy regulations.
Mentone police Chief Brad Gegg said that the woman's murder was the first case of homicide in the community so far this year. The town has a population of around 400 people.