Nomad acquires Iglo foods
Written by Jennifer Vellucci on 04 Jun 2015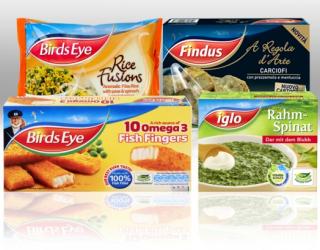 Nomad Holdings Limited has announced acquisition of Iglo Food Holdings Limited or Iglo Group, a leading frozen food Company. The company has been acquired for approximately EUR 2.6 million.
After this acquisition, Nomad has been renamed as Nomad Food Limited. This transaction was funded using some available cash, equity and proceeds from a private placement of nearly USD 795 million at USD 10.50 per ordinary share to a limited group of institutional investors.
There was a re-investment of EUR 133.5 million of proceeds into Nomad by the Permira funds and senior management. Now, they have approximately 9% of Nomad Foods Limited. Stéfan Descheemaeker will be the Chief Executive Officer of Nomad and Iglo group. Descheemaeker has a lot of experience in consumer goods corporate strategy and food retailing. He will also join the Company's Board of Directors.
According to Nomad's co-founder and co-chairman, Noam Gottesman, "The completion of this acquisition marks the start of Nomad's growth story. Through Iglo Group, Nomad has gained an established presence in Europe's fragmented frozen foods space. Martin (Franklin) and I look forward to building on Iglo Group's market-leading position". Gottesman added that he also wants to develop new and adjacent categories through disciplined M&A activity.
He also added that talented team, which is led by Stéfan and has strong financial grip, and supportive shareholder base offer necessary resources in order to get benefit from growth opportunities that will open the door for long- term value creation.