A First this Year: Mosquitoes in Contra Costa County Test Positive for West Nile Virus
Written by Leah Gardiner on 19 Jun 2015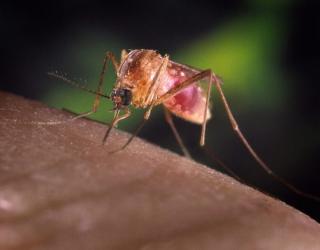 The Contra Costa Mosquito and Vector Control District said mosquitoes have been tested positive for West Nile virus in Contra Costa County. The district officials said it is the first time this year that mosquitoes have been tested positive.
The Contra Costa Mosquito and Vector Control District collected the samples from traps in the Summer Lake area in Oakley. To control the adult mosquito population, the officials sprayed insecticide. Mosquito district spokeswoman Nola Woods said that there are 23 different types of mosquitoes in the county and two can transmit the West Nile Virus.
The discovered infected mosquitoes in Oakley can lay up to 400 eggs at one go. Woods affirmed, "These are the types of mosquitoes you can find in neglected swimming pools and in the little bit of water that collects in the base of flower pots".
General pattern is the district finds birds before the virus infects mosquitoes. Since mid-April, the district officials received 206 reports of dead birds. In March, state health officials reported of finding a dead crow in Fremont. It was the first bird confirmed with West Nile Virus.
Due to the drought conditions, many birds that carry the West Nile virus are gathering at the same water sources where mosquitoes are found. This factor has increased the chances of disease transmission.
West Nile virus is majorly harmful to birds, but humans can also contract the disease from mosquitoes. As per the Centers for Disease Control and Prevention, the risk of severe illness to humans from the virus is low.