Mosquitoes that thrive in Floodwaters not Responsible for West Nile Cases in Oklahoma
Written by Leah Gardiner on 06 Jun 2015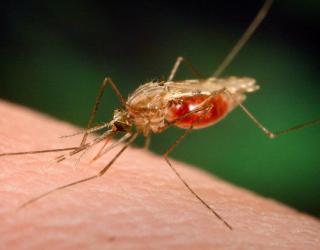 Health Officials have debunked the belief among many people that Oklahoma's first two cases of West Nile virus for the year was related to bites from mosquitoes that thrive in floodwater. The state has witnessed massive floodwaters over the past month, but the mosquitoes that start rapidly multiplying because of extra moisture do not carry the disease, said the health officials.
Tulsa Health Department epidemiologist Nicole Schlaefli said the overall mosquito population rapidly increases due to extra moisture, but the Aedes mosquitoes that breed in floodwaters are mostly blamed for health problems. She said severe flooding encourages them to hatch and bite aggressively, but they aren't believed to carry diseases. The mosquitoes do not live for long and die about three weeks after rains stop.
"We know that the flooding brings the nuisance mosquitoes, but it's not associated with West Nile. I think the fact we're having nuisance mosquitoes is a good reminder that you want to protect yourself right now", said Becky Coffman, an epidemiologist at the Oklahoma State Department of Health. Coffman had made the announcement to confirm the first two cases of West Nile virus in residents of Okfuskee and McIntosh counties.
The Culex mosquito is to be actually blamed for the spread of the potentially fatal West Nile Virus. The mosquito feeds on infected birds and then transmits the disease to humans and other animals. Much drier conditions are required for the Culex mosquito to thrive, which are available from mid to late summer.