Texas Department of State Health Services reports state's first case of West Nile illness this year
Written by Leah Gardiner on 22 May 2015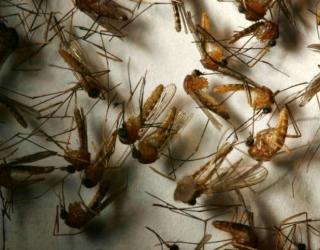 According to the Department of State Health Services an elderly northwest Harris County resident has contracted the first confirmed human case of West Nile virus in Texas.
The virus is primarily passed between birds and mosquitoes or insects when they bite humans, horses or other mammals. Till now, there has not been development of drugs or vaccines to prevent infection or treat the illness.
The patient was diagnosed with a serious, neurological form of the disease. Texas saw 379 cases of West Nile, including six deaths last year. But, in 2012 Texas saw nearly 2,000 cases and 89 deaths from the mosquito-borne disease.
About one in five infected people develop a fever, muscle aches or headaches. Less than 1% develops a serious, sometimes fatal, neurological illness.
Dr. Tom Sidwa, an official in the Texas Department of State Health Services said, "Up to 80 percent of people who contract the virus don't get symptoms and won't even know they have it. But those who do get sick can experience very serious effects ranging from fever to substantial neurological symptoms and even death".
An extensive monitoring program is in place in Harris County. The plan is to capture mosquitoes and birds to test for West Nile and other viruses. The health department will intensify spraying efforts after the identification of West Nile.
Dr. Umair Shah, executive director of Harris County Public Health & Environmental Services, said the county had not found any sign of West Nile this year.
Shah added that elderly people or the ones those with chronic illnesses might be at risk for severe complications. So, they should be extra careful about precautions. The symptoms can start to appear anywhere from several days to a couple of weeks after infection.
The health officials have urged people to see a health care provider who experiences persistent, flu-like symptoms after a mosquito bite.
For precautions wear an insect repellent and long sleeves and pants, especially at dawn and dusk. At that time, mosquitoes are most active to transmit West Nile.