European Regulators Stymie Facebook's Effort to Launch its Photo-Sharing App 'Moments'
Written by Matt Hensley on 22 Jun 2015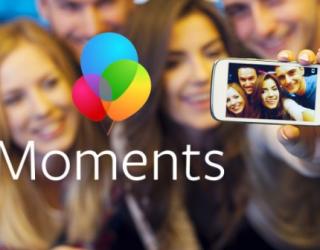 'Moments', the standalone photo-sharing app by Facebook, has been put under scrutiny by the European regulators due to privacy concerns. The app would not be launched in Europe until these apprehensions are addressed.
The new Facebook app is aimed at making it easier for its users to obtain their pictures from the friend's phones. The app automatically scans the faces and groups photos according to the people in the pictures. This makes photo sharing possible among a group of selected friends without actually posting them to Facebook.
The app was launched last week in the US, which has had no issues with its facial recognition technology, called 'faceprint'. Other than Facebook, the Google's new Photos app that uses a similar technology for grouping photos, is also available in the US. Whereas, none of these features in Europe, owing to restrictions imposed by European Law.
In Europe, companies need to ask for the user's permission before using facial recognition technology for commercial purposes. Therefore, Facebook is required to satisfy the Irish Regulator about what it intends to do to make sure that it adheres to the law. The hitch with the new app is that it does not give users an opt-in option. On this option, Richard Allan, Facebook's head of policy in Europe, said, "We don't have an opt-in mechanism so it is turned off until we develop one".
Therefore, Facebook's Moments would not be able to enter the European market, until it offers an opt-in and opt-out facility. Earlier in 2012, the Irish regulators had asked Facebook to remove a similar app that identified people in photos.