Erectile dysfunction drugs could have association with melanoma
Written by Leah Gardiner on 24 Jun 2015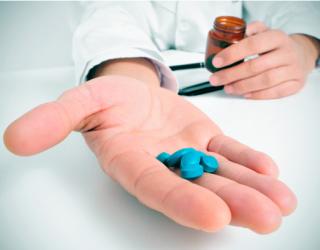 According to a new analysis, there could be a link between erectile dysfunction drugs and melanoma, however as a result of contradictions in the data, a cause-and-effect relationship remains doubtful. It was found that men having a history of using phosphodiesterase type 5 (PDE5) inhibitors had a 20% greater risk of melanoma compared to those who never used the drugs.
The strongest link was found in the men who filled a single prescription for a PDE5 inhibitor. Total number of prescriptions that were filled did not considerably affect melanoma risk.
According to Stacy Loeb, MD, of NYU Langone Medical Center in New York City, and colleagues, the link between PDE5 inhibitor and melanoma is applicable only to early-stage disease (stage 0-I); it was not varying by type of PDE5 inhibitor, and was not limited to melanoma since an increased risk of basal cell carcinoma was observed among users of PDE5 inhibitors. The findings have been published online in JAMA.
Loeb told MedPage Today, it doesn't appear to be a very specific relationship and men who are at risk for melanoma are among those who are taking erectile dysfunction drugs. A similar study was reported a year ago, however it was on the basis of data that just showed whether a man had ever used a PDE5 inhibitor.
According to authors of the study that was conducted in 2014, "Our study cannot prove cause and effect. A longer follow-up and more detailed assessment of the dose and frequency of sildenafil use at multiple times in the [study cohort] would be necessary for future studies".