IRS grabs over $300m from Bill Davidson estate
Written by Jennifer Vellucci on 09 Jul 2015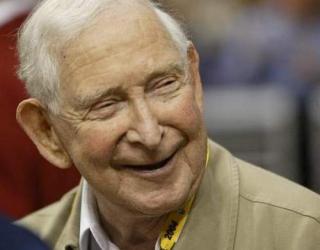 According to reports, the estate of former Detroit Pistons owner Bill Davidson will be paying the Internal Revenue Service $388 million to resolve the agency's claim for $2.8 billion in the beginning. On Monday, the deal on the lower claim figure was filed in US Tax Court.
Judge David Gustafson in Washington, D. C. heard the case. Reporters failed to reach Richard Hassebrock, the senior council for the IRS in Cincinnati and Kenneth Gideon, the attorney representing the estate for remarks on Wednesday. As per IRS, Davidson's accountants underestimated Guardian stock put in trusts for his wife, kids and grandchildren.
In 2009, Davidson died at 86. He parlayed possession of Guardian Industries glass company into a sports empire, which was once having the Shock, Pistons, Tampa Bay Lightning NHL team in addition to Detroit Fury arena football team. Davidson was also a famous philanthropist in the world.
Davidson's will that was signed a week prior to his death, broke his estate that was said to be at over $1 billion into a number of trusts and three beneficiaries: his wife, Karen Davidson; daughter, Marla Jane Davidson Karimipour; and a son, Ethan Daniel Davidson. In 1974, he became majority owner of the Pistons.
Davidson was also the first owner who purchased an airplane for his team. He was also the first person to finance his own field. He also encouraged then-NBA Commissioner David Stern to think about a more large-scale approach in order to market the league.