Darden Restaurants plans to Transfer around 430 of its Properties to REIT
Written by Hallie Bins on 24 Jun 2015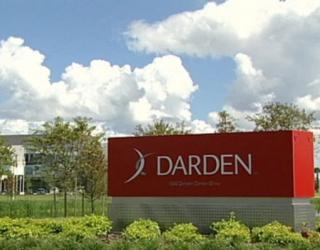 Last year in a proxy fight in Darden Restaurants, its entire board was replaced. Now, it has announced it will split off around 430 properties and will transfer them to a real estate investment trust.
On Tuesday, the owner of Olive Garden and the restaurants said that all of the transferred properties will basically be leased back to Darden. It is said that the deal will get complete by the year's end. Darden said that the proceeds will help in paying debts.
Darden said that the REIT is expected to let the company have an opportunity to have more real estate. "We appreciate the valuation differential between restaurant and real estate companies and are excited to create a new company, which we believe will unlock current value while growing through acquisitions of other properties", said Darden CEO Gene Lee.
The company has reported 10 straight months of same-restaurant sales growth. On Tuesday, Darden said that its take-out sales have increased 23% in the latest quarter. Lee thinks that the to-go business can increase to 20% of sales at Olive Garden.
Olive Garden is making a comeback as it will start offering delivery, especially for large parties. Declining customer traffic is the main problem being faced many restaurant chains. In order to deal with the situation, technology is the key to derive the most out of any visit.
To cite an example, out of 800 Olive Garden stores, officials have rolled out Ziosk tabletop tablets at 100 stores, so that the customers can go through the menu, order drinks, appetizers and desserts and even pay their checks.