KahBang music festival to move to Portland from Bangor
Written by Meagan Roberts on 19 Jul 2014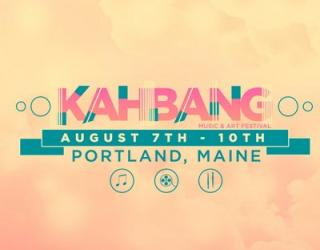 The organisers of the KahBang music festival have announced their decision to move the festival to the city of Portland from Bangor.
The head of Bangor's City Council said that the move was a disappointment for the city officials, who worked to find a place for the event in the city. The news of KahBang's plans to move this year's festival from the Bangor Waterfront to Portland, came on Thursday, which is just thre weeks before the festival.
Council Chairman Ben Sprague said Friday said, "The City Council and city staff members who have worked with KahBang for six years found out about the move to Portland by reading about it in an article. There was no advance warning and no way for us to react."
Others expressed more than disappointment and said that the move may have violated the terms of the contract signed with the city. Tracy Willette, director of parks and recreation, said in a written statement on Friday that the city wishes organisers well with new location.
KahBang announced the change officially in a statement released on Friday. KahBang marketing director Derek Bowen said that the move came after the organisers faced several logistical issues and were unable to resolve the issues.