Dallas woman who fell ill on train not listed on any Ebola watch list
Written by Leah Gardiner on 20 Oct 2014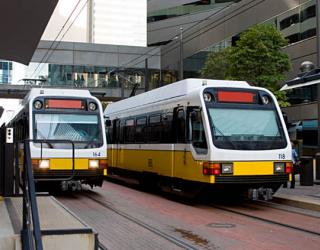 The woman who fell ill and started vomiting after getting off a Dallas Area Rapid Transportation (DART) train in Dallas last Saturday is not listed on any Ebola watch list, a spokesperson for DART said.
Initial reports suggested that the woman in question had been residing at Ebola casualty Thomas Eric Duncan's apartment complex. But later reports confirmed that she was not under watch.
DART spokesperson Morgan Lyons declared, "The person being treated by Dallas Fire Rescue at White Rock Station is NOT on any Ebola watch list. She is being treated by DFR as a person who is ill."
The woman started vomiting on the platform immediately after getting off a northbound train. There were no signs of any biohazards or spills on any vehicle that she had used. Lyons added that DART was inspecting the train as well as the platform and would clean vehicle and platform as required consistent with its protocol.
A new update said that the woman being treated at White Rock Station was not a resident of the Ivy Apartments, where Duncan used to live, but she had stayed there for a few days some time ago.
Duncan succumbed to Ebola virus at Texas Health Presbyterian Hospital in Dallas around two weeks ago. Nina Pham, a health worker who cared for Duncan at the hospital, later tested positive for the deadly virus. The disease already killed more than 4,500 people, mostly in West African countries.