Austin needs to be inspired to grow smartly: Randall Stephens
Written by Eric Tapia on 25 Oct 2014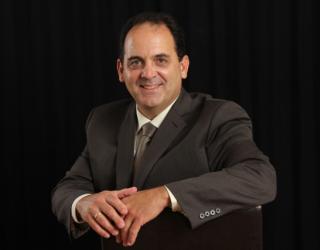 Austin mayoral candidate Randall Stephens said he has a lot of ideas on how to guide and steer the city into a sustainable future as its mayor. Randall Stephens described Austin as a "creative and welcoming" place but also added that the city needed to be inspired to grow smartly.
Seeking support from voters, Stephens said, "I feel like Austin's been imagined to death here. We need to inspire Austin to grow smartly. I want to do things a little differently, a lot differently."
He said transportation would be one of his top priorities if he becomes mayor of the city because alleged poor condition of transportation was breaking everybody's back.
However, he declared that he was not a supporter of Proposition One, the city's controversial Urban Rail line project. He said the project was just impractical. He pointed out that people see barriers due to road crossings every five to seven minutes of road travel.
He added that the city needed to build a work environment capable of creating the kind of teamwork that results in profit and savings for the taxpayer.
Sharing his personal life, Stephens also revealed that when his career took him to Dallas years ago, he had a blind date with a Russian tourist Elena, and it took them just six weeks to tie the knot.
Stephens claimed that as quickly as they fell in love with each other, they also fell in love with Austin.