Thomas Cook Chief steps down; shares plunge 20% in reaction
Written by Erica Crabill on 26 Nov 2014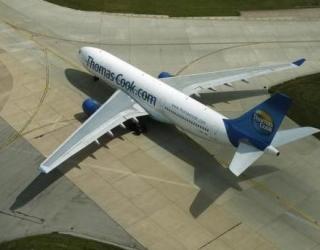 Thomas Cook chief executive Harriet Green has stepped down from the post and chief operating officer Peter Fankhauser will take over her position with immediate effect. Green had to say that she has completed the task she had joined the travel agency for two years ago. After the news of her resignation surfaced, a decline of 20% was witnessed in the shares of the travel company.
Ms. Green said that she never had any doubt about her decision to move to another company with fresh challenges once she completes her work in Thomas Cook and the time for that has come now.
The company fell in line with expectations for earnings before interest and tax for the year ended in September. For the period, the company reported 44% jump in earnings to £323m. However, the growth in the company is expected to be slower next year because of a tougher trading environment. The markets were taken by surprise by the decision of Ms. Green to resign. BBC business editor Kamal Ahmed referred the news as a huge shock.
Brenda Kelly, chief market strategist at IG Markets, said, "The resignation is bound to have a negative effect. But there are other problems out of Thomas Cook's control. Over the last few months the market has not looked so good - with the weaker UK currency and a struggling Eurozone all having a negative effect".
When Harriet Green joined Thomas Cook she had no previous experience of handling a travel company and the company was going through its toughest times. She did an incredible job to help revive the company within few quarters.
When Ms. Green was at the helm, Thomas Cook underwent a thorough reorganization that brought new trends in the travel plans.
The way she restructured the company vindicated her business acumen. She also paid heed to the growing trend among people to go online for deals, which was different from holiday booking tradition of Thomas Cook's heyday in the 70s and 80s.