West Nile Virus attacks South Dakota
Written by Leah Gardiner on 25 Jun 2015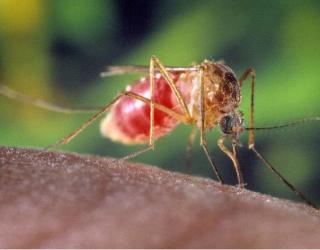 According to a release from the South Dakota State Department of Health, this year's first case of West Nile Virus in South Dakota has been detected in Meade County. As per reports, as the virus has been detected in the region, officials are saying people should be very alert regarding protecting themselves against mosquitoes.
According to Dr. Lon Kightlinger, state epidemiologist for the Department of Health, "This detection means the virus is here and now being transmitted. It's time to get in the habit of using repellent to protect against mosquitoes".
Some measures should be taken to avoid mosquito bites, which include applying repellant to all exposed skin; wearing pants and long sleeves in the evening; staying indoors from dusk to midnight and eliminating all standing water pools.
Transplant patients, people with diabetes, pregnant women, people with high blood pressure and people with a history of alcohol abuse have a higher risk of contracting West Nile Virus. Its symptoms include body aches, headache, joint pains, vomiting, diarrhea or rash.
One West Nile Virus (WNV) positive mosquito sample has been confirmed by Tarrant County Public Health (TCPH) in unincorporated Tarrant County. In the area close to Grimsley Gibson Rd, the positive mosquito sample was collected in Southeast Tarrant County.
On Friday, TCPH will start ground spraying efforts; it will start at 9 pm and close by 5 am the next morning. A total of 1,572 mosquito samples have been tested at TCPH's North Texas Regional Laboratory since the beginning of seasonal surveillance on April 1; eight samples have tested positive with one in Richland Hills, four in Fort Worth and three in Unincorporated Tarrant County.