Tim Duncan donates $247,000 to S.A. Cancer Genome Research Project
Written by Leah Gardiner on 02 Dec 2014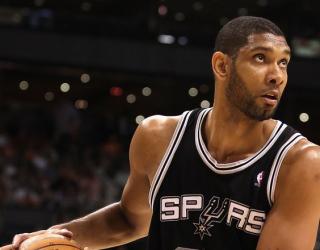 American professional basketball player Tim Duncan, who has played his entire career for the San Antonio Spurs, has made a landmark donation of $247,000 to the San Antonio 1000 Cancer Genome Project.
The Cancer Genome Project is part not-for-profit Open Science research project that was launched in 2012 by San Antonio-based START, which aims to speed up the development of new anticancer drugs via Phase I research.
The San Antonio 1000 Cancer Genome Project is being supported by hundreds of surgeons, oncologists and cancer researchers. This project is the biggest one-of-its-kind community-wide undertaking.
Announcing the donation, Duncan said, "The idea that a group of cancer researchers were willing to set aside egos, to make the information freely available and work strictly for the greater good of curing cancer was exactly the type of cancer project I was willing to support." Dr. Anthony Tolcher, the founder of the project, said he could not have been more surprised and grateful when Duncan made the landmark donation. He added that the donation demonstrated Duncan's commitment to the people of San Antonio.
The project, which has already collected more than one thousand cancerous tumor samples, has plans to put all of the data online to enable bright minds within and beyond the city borders to analyze the data and make the required breakthroughs in cancer medicine. It has raised more than half (1.8 million) of around $3 million to bring the effort to completion.