San Antonio Spurs still championship contenders
Written by Meagan Roberts on 15 Oct 2014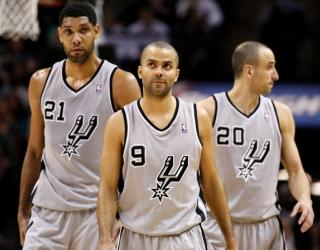 While many analysts and fans of the San Antonio Spurs are concerned about the age of the team's Big 3 (Tim Duncan, Manu Ginobili and Tony Parker), the team is still NBA Championship contender.
Duncan is already 38; while Ginobili and Parker are 37 and 32 years old, respectively. Their age and increasingly competitive Western Conference has become a big concerned for fans.
But, statistics show their roster consistency and proves that they are still NBA championship contenders.
The Spurs are preparing to return for the 2014-15 season, and stat show that they have the highest continuity ranking by a lengthy stretch in the NBA.
The team has retained 97.4 per cent of their championship roster for this season. Players like Duncan, Parker, Ginobili, Danny Green, Tiago Splitter, and Kawhi Leonard, are already in the roster.
New contracts have been handled to Boris Diaw, Matt Bonner and Patty Mills. Part of the reason why players stay with the team is that they wish to play for Greg Popovich, coach for the team.
The Portland Trailblazers and Oklahoma City Thunder, the two closest basketball teams in continuity, were both eliminated by the San Antonio Spurs in previous season's playoffs.