Google opens sign-ups for Fiber service in some Austin neighborhoods
Written by Matt Hensley on 04 Dec 2014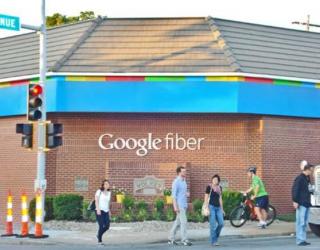 In a move which marks a significant advance by Google in the direction of rolling out its Fiber high-speed Internet service in Austin, Texas, residents of some neighborhoods were able to sign up for the Fiber service beginning Monday, December 1.
Opening the sign-up process for Google Fiber in some neighborhoods of Austin, Google said that the ultra-fast, 1-gigabit Internet service is initially being rolled out to residents in some parts of South and Southeast Austin. In the coming years, the service will be expanded to other neighborhoods.
The sign-up deadline for the Google Fiber service in the first Austin neighborhoods is in two months. However, within hours of the opening of the sign-up process by Google, some neighborhoods had already reached the sign-up targets set by Google; thereby qualifying for the Fiber service.
According to fiber. google. com, neighborhoods which have qualified for the Google Fiber service include a large section of South Lamar Boulevard near Barton Skyway, West Riverside Drive near South Congress Avenue, and Barton Springs Road near South Lamar Boulevard.
Meanwhile, in some other neighborhoods, sign-ups by only a few households is required to reach the requisite target numbers; and it is expected that these neighborhoods will almost certainly fulfill the eligibility criteria by the time the initial sign-up window ends.