Google Fiber coming soon to North Carolina
Written by Matt Hensley on 27 Jan 2015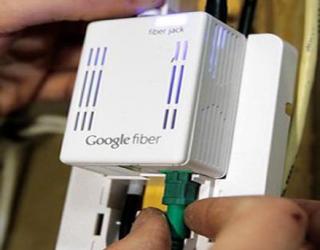 Google Fiber could soon power networks in North Carolina. Google fiber offers high-speed internet access and earlier reports in WRAL Techwire have confirmed about events planned in Raleigh-Durham and Charlotte.
New reports have emerged that Atlanta could be next on Google Fiber list of expansion. In 2014, Google announced that North Carolina would be among the next six states where there technology major is planning expansion.
Google already provides Fiber in Kansas City, Missouri, Provo and Austin. According to a recent report published in The Wall Street Journal, Nashville, Charlotte, Raleigh-Durham and Atlanta are on the Google's list.
After Google announced that it is planning expansion in 2015 for Fiber network, AT&T also announced that the telecom operator will offer fast internet with gigabit-per-second speed in Atlanta, Decatur and Newnan.
Fast internet has become a necessity and with higher amount of video content, consumers are always looking for faster speed and more data limits. Google Fiber could be a game changer.
In Austin, Google Fiber offers faster connection for $70 per month along with one Terabyte free space on Google cloud storage. Google fiber will waive off $300 setup fee with one year commitment. The Gigabit-plus TV service costs $130 per month with option to record up to eight shows at once. In Kansas City, the cost is $120 per month.