AT&T GigaPower users have to pay extra $29/month for 'privacy' privilege
Written by Matt Hensley on 20 Feb 2015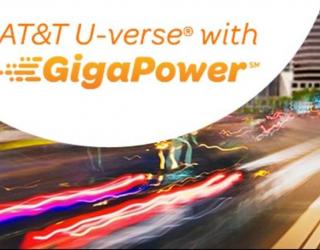 In a recent announcement, AT&T has revealed that it is bringing its GigaPower 1-gigabit-per-second (1Gbps) Internet service to Kansas City, at $70 per month. GigaPower users can prevent AT&T from tracking their Web browsing behavior by paying an additional amount of $29 per month.
According to AT&T, the $70-per-month GigaPower service will require a one-year commitment from the subscribers, and will allow AT&T to serve targeted ads to them. However, for an extra fee of $29 a month, GigaPower users can avail the privilege of 'privacy.'
The additional cost implies that users who pay $99 per month for the AT&T GigaPower service will have the ability to opt out of having their Web-browsing sessions tracked and injected with targeted ads based on their browsing history.
About the additional 'privacy' charge, AT&T said that the IP addresses of GigaPower subscribers who pay an extra $29 every month will not be routed to the company's 'Internet Preferences web browsing and analytics platform.'
However, even despite the additional $29/month price, GigaPower users will not be able to keep all their personal data private.
In that context, AT&T said: "AT&T may collect and use web browsing information for other purposes, as described in our Privacy Policy, even if you do not participate in the Internet Preferences program."