As Coca-Cola not performing well, CEO Muhtar Kent says no for $2.5 million bonus
Written by Erica Crabill on 13 Mar 2015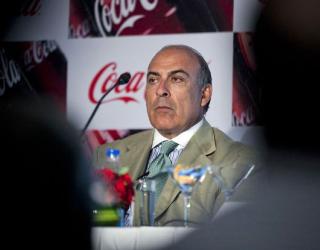 Coca-Cola Co. CEO Muhtar Kent denied accepting a $2.5 million bonus seeing the company's poor performance in the last year.
As per sources familiar with the issue, Kent was eligible for the pay but he did not accept it. Kent said that the company is presently taking some difficult but necessary decisions which are required for the company as it is implementing some strategic actions to accelerate its growth.
"We remain confident that the strategic actions management is taking are laying the groundwork for sustainable growth in the years ahead ", Atlanta-based Coca-Cola said in a filing Thursday.
The company has been facing slow international growth amid concerns that the beverages produced by the company contribute to obesity.
The company has also been defending itself against allegations by shareholder Wintergreen Advisers LLC that its employee compensation plan is excessive. The company finally decided to reduce the potential payouts when its largest investor Warren Buffett spoke on the issue.
Coca-Cola's earnings per share rose about 5%, excluding the effect of currency fluctuations. The company said that its earnings will increase by a mid single-digit percentage this year as it raises prices and cuts cost.
According to the filing, Kent's total compensation last year was $18.1 million, almost the same as in 2013.