Marine ecosystems may take thousands of years to recover from climate change
Written by Molly Solana on 02 Apr 2015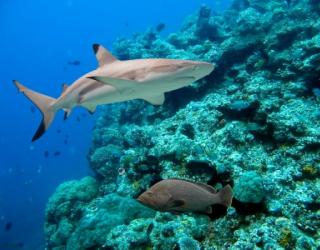 A new scientific study has revealed that marine ecosystems might take thousands of years to recover from climate change. Thousands of invertebrate fossils were researched by a team of researchers. They showed that ecosystem recovery from climate change and lowered oxygen level in seawater might occur on a millennial scale. Over 5,400 invertebrate fossils within a sediment core from offshore Santa Barbara, California, were studied by researchers.
According to Peter Roopnarine from the California Academy of Sciences, one of authors of the study, "In this study, we used the past to forecast the future. Tracing changes in marine biodiversity during historical episodes of warming and cooling tells us what might happen in years to come".
He said it seems unacceptable that ecosystems require thousands of years to recover from climate change, but it's important to know about the global need to deal with modern climate impacts.
According to the California Academy of Sciences, it is a ground-breaking study and also the first of its kind. In the study, a 30-foot-long core sample of Pacific Ocean seafloor was used by scientists. Sarah Moffitt, PhD, from the UC Davis Bodega Marine Laboratory and Coastal and Marine Sciences Institute, stressed on the significance of using a large sample from one part of the seafloor.